Star Dawg Haze CBD E-Liquid (50ml)
£30.00 – £50.00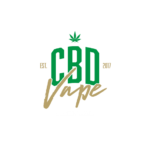 Description
Brand
Additional information
Description
The Star Dawg Haze CBD e-liquid is our take on the famous cannabis strain Stardawg, a combination of the Chemdawg and Double Dawg strains.
Bringing this wide profile of different scents and flavours together, our Star Dawg Haze CBD vape juice packs a punch with its earthy, pine aroma mixed with notes of diesel. Those with a very specific taste might be able to detect the light citrusy notes that come through upon inhaling. If you're into distinct, skunky scents and flavours, then you will love our Star Dawg Haze CBD vape juice.
This flavour is enhanced with the inclusion of terpenes, naturally occurring organic compounds that help to make the taste of our Cali e-liquids that much more authentic.
Packing either 1500mg or 2500mg of broad-spectrum CBD into just 50ml of liquid, our Star Dawg Haze CBD e-liquid it certain to leave your CBD needs satisfied in every way.
THC Level Undetectable*
*No detectable traces to the 6th decimal.
Brand
CBD