Gus Fring Menthol CBD E-Liquid (50ml)
£30.00 – £50.00
If you're looking for that refreshing menthol taste, our Gus Fring CBD vape juice can't be beaten. Made with our award-winning CBD and formulated to work with most modern vaping devices, this CBD vape juice embodies all the great benefits of our Vaping Bad range. With its irresistible menthol flavour it's no wonder this is one of our most popular e-liquids.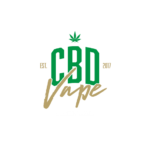 Description
Brand
Additional information
Description
The Vaping Bad range offers you a fantastic selection of delicious e-liquids infused with our pure CBD.
Our Gus Fring menthol CBD e-liquid has found success as a refreshing alternative to nicotine-infused vape juice.
Coming in concentrations of either 1500mg or 2500mg, this is the perfect choice for any CBD user seeking a quick and intense way to get their dose.
When properly used, CBD e-liquids are one of the fastest and most effective ways to dose CBD.
Using an industry standard mix of carrier liquid, we've ensured that our Gus Fring CBD vape juice can be used with ease no matter your device or vaping style.
Easy and effective, not to mention with it's classic menthol flavour, it's no wonder Gus Fring is one of the most popular flavours in our Vaping Bad range.
Brand
CBD