CBD Gummies 1000mg Jar
£35.00
CBD Gummies 1000mg Jar

CBD Gummies 1000mg jar contains 1000mg of CBD sweets per jar. Packed with all the benefits of CBD in great-tasting candy, these CBD sweets will give you weeks of CBD benefits. Our CBD gummies come in many shapes, sizes, and flavors. Peach rings, sour worms, and CBD gummy bears have a taste for everyone to enjoy. CBD is perfect for relaxing on a cold UK rainy night or a stressful day. Whatever way you like to try your CBD sweets, you can't go wrong..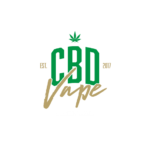 Description
Brand
Reviews (0)
Description
You can take CBD seriously, but that doesn't mean it can't be fun! This 1000mg jar of our CBD gummies is perfect for intermediate and advanced CBD lovers who want something that'll last. And as long as these gummies are enjoyed in moderation, these absolutely will.
We know there are companies out there that compromise quality for the sake of quantity, but not us! Our gummies are always made from 99.99% CBD isolate that's been extracted from USA-grown hemp.
CBD: 10mg per gummy bear, 25mg per ring, 14mg per worm for a 1-inch worm or 30mg for a 3-inch worm, 15mg per cherry, 12.5mg per ribbon.
Types of CBD Edibles
Clear Bear- Our CBD gummy bears offer fun colors with bold flavors containing approximately 10mg CBD per piece.
Sugar Bear- These sour CBD bears might look harmless but these bears have a bite! With a sugar coating that quickly changes to an explosive sour tang in your mouth. Containing approximately 10mg of CBD per piece.
Worms- Our CBD gummy worms are mid-size worms that offer big bodacious flavors containing approximately 14mg of CBD per piece for a 1-inch worm or 25mg per piece for a 3-inch worm.
Sour Worms- Unlike other sweets, these tiny worms have an explosive sour tangy taste and a captivating two-toned color design! Containing approximately 14mg CBD per piece.
Apple Rings- Don't be fooled by these potent CBD apple rings which contain approximately 25mg of CBD per piece have the classic taste of the ultimate green apple.
Peach Rings- If peach is more your flavor. Try our CBD peach rings take a bite of these perfectly peachy CBD rings which contain approximately 25mg of CBD per piece.
Happy Face or Emoji Face- Our CBD happy face emoji gummies are a perfect way to express yourself. Containing approximately 6mg of CBD per piece these small happy face gummies will make you smile.
Brand
CBD