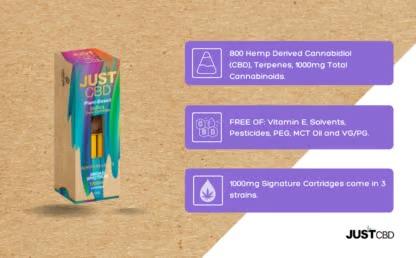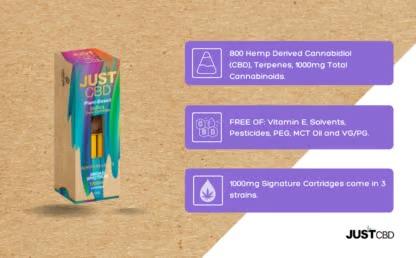 1000mg CBD Vape Cartridge Northern Lights
£40.00
INGREDIENTS:
800 Hemp Derived Cannabidiol (CBD), Terpenes, 1000mg Total Cannabinoids.
FREE OF: Vitamin E, Solvents, Pesticides, PEG, MCT Oil and VG/PG.
CAUTION: This product is intended for use by healthy adults 18 yrs & over.
KEEP OUT OF REACH OF CHILDREN. CBD use while pregnant, breast-
feeding, taking any medication or have any medical condition may be harm-
ful. Consult a healthcare professional before use. The FDA has not evalua-
ted this product for safety or efficacy. Amount of mg / CBD may vary by
dose and by package. This product contains a total delta-9 THC that does
not exceed 0.3% and you may test positive for THC when taking CBD
products. May cause drowsiness.
Description
If the vape you seek is for a post-work unwind, Northern Lights is always the one to pick. Known for its relaxing effect on the muscles and mind, this CBD vape creates an immediate getaway from daily stress and annoyances.
And with its pungently sweet, yet spicy aroma, and ultra-smooth exhale, it's no wonder that this is one of the most popular strains of all time.
If you're more familiar with the cannabis counterpart of this beloved strain, get ready for a THC-free experience with the same flavor and chill-factor you know and love.
Our Northern Lights CBD is available in 1000mg here, as well as 200mg here.