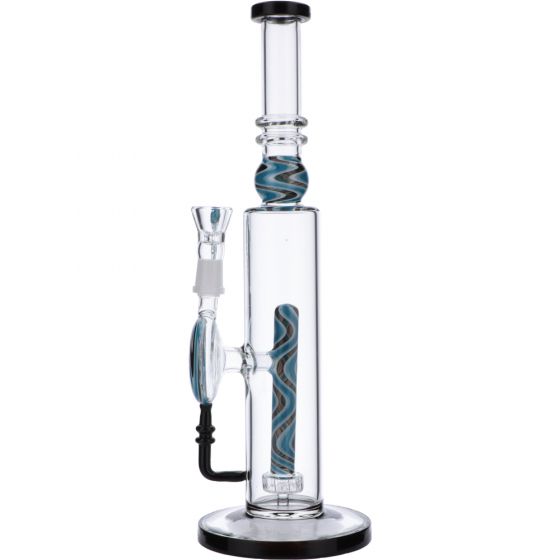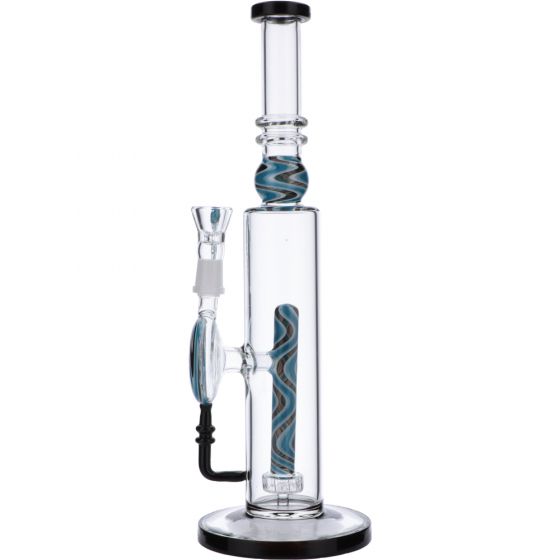 Straight Bong with Wig Wag Showerhead Perc | 12.5 inch59.99
£59.99
Description
Description
Straight Bong with Wig Wag Showerhead Perc | 12.5 inch
This solid straight tube bong features a slitted Wig Wag Showerhead Perc that adds impressive filtration and cleaning power to your milky rips. The durable borosilicate glass dry herb bong measures 31.5cm / 12.5 inches in height and is equipped with a fixed reinforced downstem with a 14.5mm male joint. The bong also comes with a 14.5mm female pinched herb bowl with a curved removal handle and sits on a thick, stable circular foot. The bong's straight neck is topped with a rimmed mouthpiece, is decorated with a matching wig wag-colored section, and has two pushed glass Marias for added grip.
To use the bong, simply load the bowl with your herbs and fire it up. As you inhale the bubbly smoke is pulled through the submerged slits in the showerhead percolator for added filtration and cleaning before breaking on the water surface. The filtered smoke then continues up the bong's straight body and exits through the thick, rimmed mouthpiece and into your lungs. This cleaning and cooling process produces a smoother, more enjoyable hit that's packed full of flavor.
This top-performing perc bong delivers massive filtered hits and looks amazing with its colored glass accents and matching wig wag worked sections. The bong is easy to clean and maintain and is available in a selection of different colored accents: Milky Purple, Milky Blue, Black, or Bright Green. Please select the color of choice from the available options when placing your order. Impress all your buddies at your next smoke session and pull out your very own Straight Bong with Wig Wag Showerhead Perc!