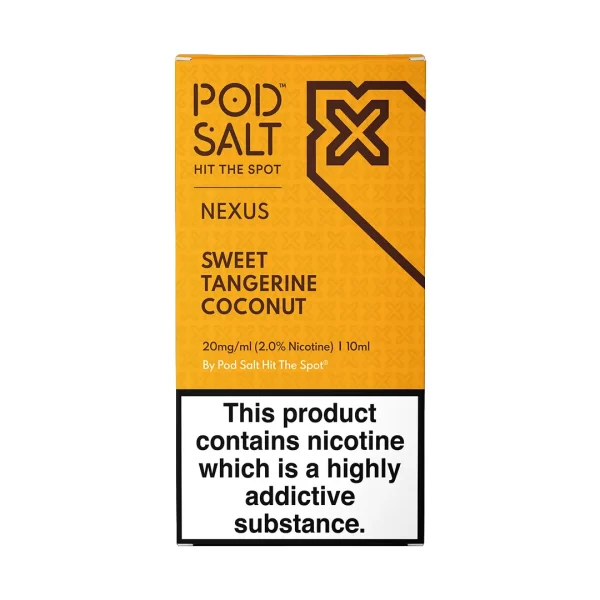 NEXUS SWEET TANGERINE COCONUT 10ML NICOTINE SALT E-LIQUID
£3.98
An evolutionary blend of sweet, citrusy tangerine x tropical coconut. Creamy yet fruity, tangy yet well-balanced. You'll find it hard to resist this delicious taste.
Description
Brand
Additional information
Description
Pod Salt's advanced Nicotine Salt formula is designed to provide an exceptionally smooth vaping experience at high nicotine strengths. Salts represent an evolutionary step in quality from standard freebase nicotine, offering vapers enhanced nicotine delivery and greater satisfaction. Our formula is engineered for low vapour production, bringing an element of stealth and discretion to your vaping.
Nicotine Salts are found naturally in tobacco leaves and consist of nicotine and salicylate, which we then extract to produce our E-liquids. Salicylate lowers the pH of nicotine, reducing irritation on the throat and providing enhanced nicotine delivery.
Brand
POD SALT
Additional information
| | |
| --- | --- |
| STRENGTH | 10mg/ml, 20mg/ml |