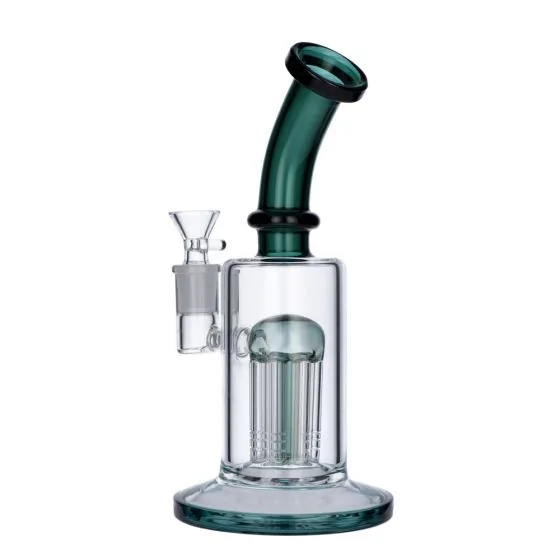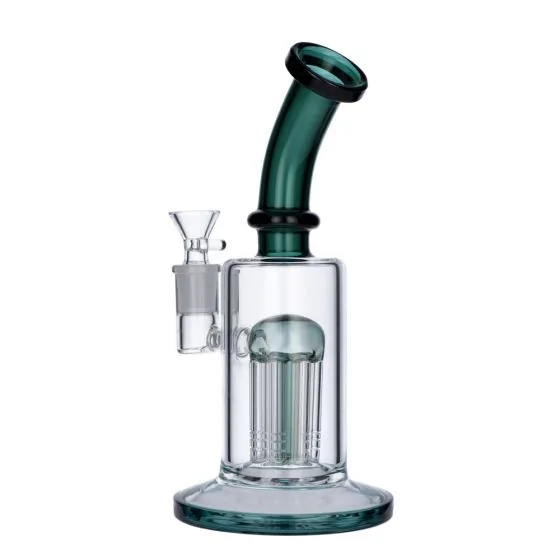 Glass Bubbler with Fixed Tree Percolator | 9 Inches
£34.99
Description
Description
Glass Bubbler with Fixed Tree Percolator | 9 Inches
This sturdy bubbler is constructed from high-quality, clear glass and is equipped with a fixed tree percolator that adds important filtration to your hits. The dry herb bubbler measures 22.9 cm / 9 inches in height, features a stemless design, and comes with a 14.5mm female joint and a removable, 14.5mm male herb bowl. The circular foot provides great stability, and the bubbler's bent neck makes smoking in more comfortable and relaxing position possible.
The tree percolator separates the smoke as it is pulled through the submerged holes in the tree percolator. The bubbly smoke breaks on the water surface, before continuing up the neck and out of the rimmed, slightly bent mouthpiece. This process guarantees a hit that cooler, more filtered, and a lot less harsh on the throat. We recommend placing a metal screen in the herb bowl to prevent unwanted ash or crumbs from traveling into the water.
This solid bubbler is great for daily use and will last for years if cleaned and maintained correctly. This affordable piece makes a great gift and is decorated with colored accents on the rim of the base, on the rim of the mouthpiece, and the percolator. It is available in Dark Blue, Blue, Light Blue, and Teal. Select your favorite one in the dropdown menu when you place your order. Get the filtration you deserve and order your Glass Bubbler with Fixed Tree Percolator today at Grasscity, the number one spot for all your quality bongs, bubblers, and smoking accessories.