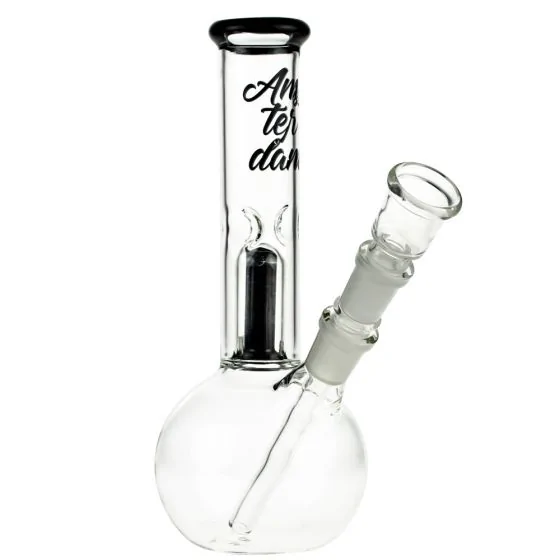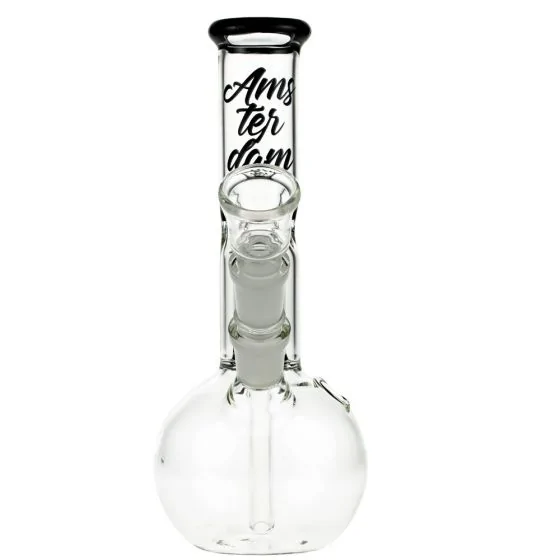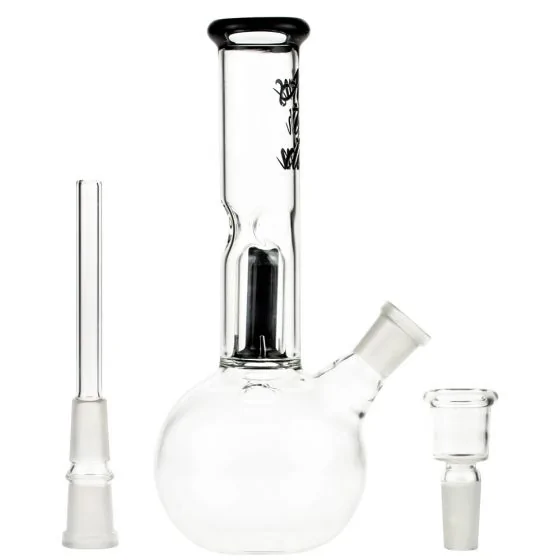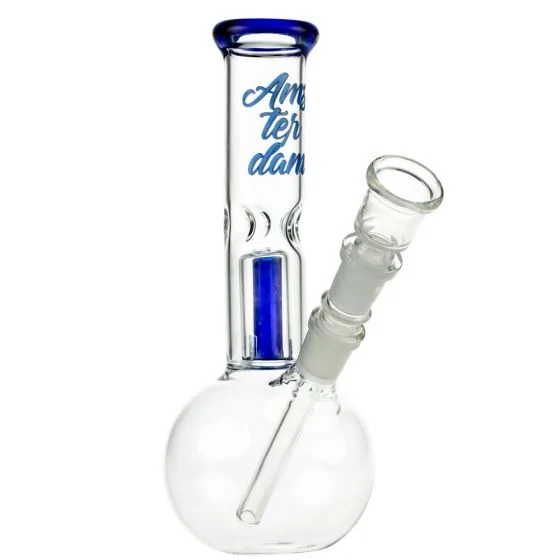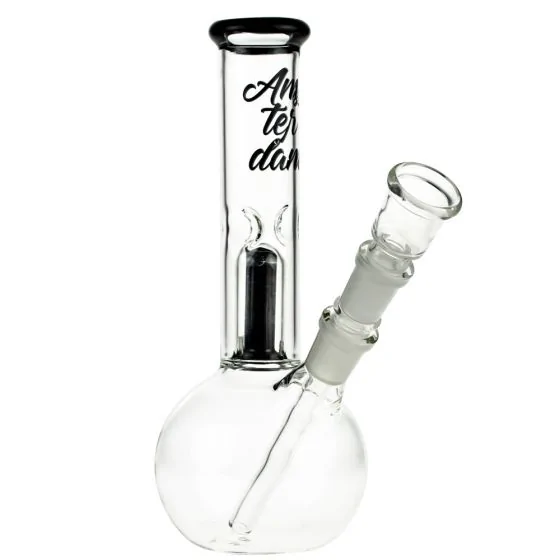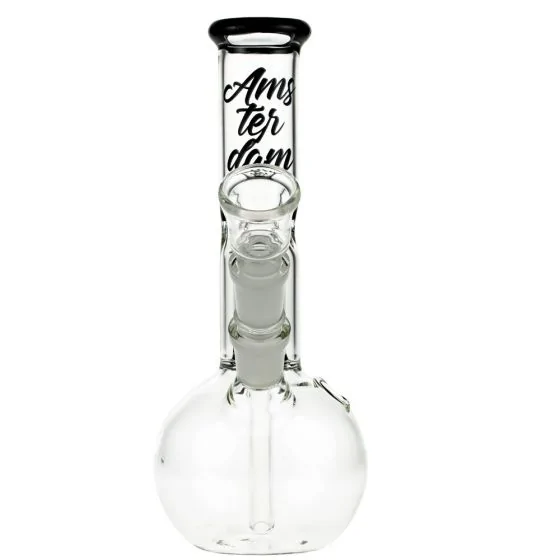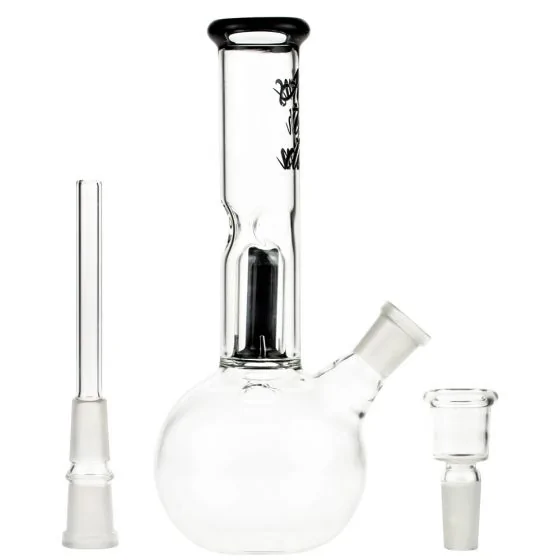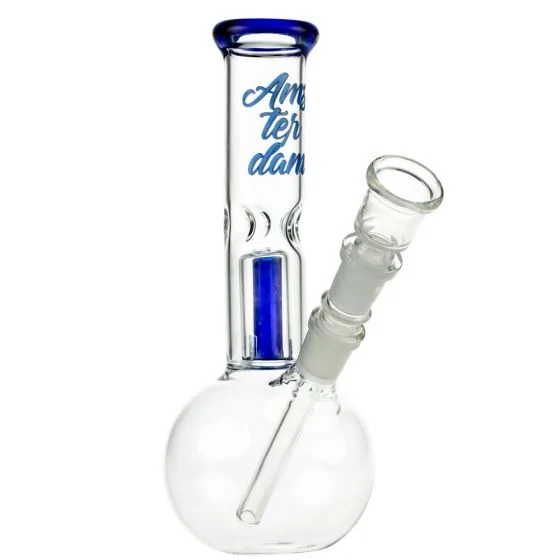 Glass Amsterdam Bubble Base Mini Ice Bong with Dome Perc
£19.60
Description
Description
Glass Amsterdam Bubble Base Mini Ice Bong with Dome Perc
Get your hands on this cute little number before it is too late. This portable dry herb glass mini bong measures only 19 cm / 7.5 inches in height and features a bubble base, a slitted dome percolator and even ice notches that work together seamlessly to deliver only the smoothest hits.
As the smoke is pulled through the submerged open end downstem it gets filtered through the water in the roomy bubble shaped base before being pulled up into the slitted dome percolator for another round of filtration. The slits in the dome percolator divide the smoke into smaller particles, increasing surface area for a smoother hit. To top it off, the ice notches allow you to place a few small ice cubes in the tube, which significantly cools the smoke down, making it easier on the throat and lungs, whilst all the beautiful flavors of your herbs are sustained. The mini bong also features a carb hole for extra control of your hits.
This simple bubble base mini bong is crafted from clear borosilicate glass and is small enough for easy transport. Its lightweight build makes it ideal for sharing quick tasteful hits with friends. It has colored accents on the mouthpiece and dome percolator and a matching colored Amsterdam decal on the tube. It is available in three colors: blue, green and black, so there is bound to be a color to suit your personal preference.
Whether you are a looking for a great little starter bong or a fun Amsterdam souvenir for yourself or your smoker friend, this piece will definitely do the trick!